Suntree Chiropractic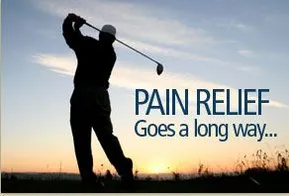 We are located on the SW corner of N. Wickham and Interlachen in the Suntree Business Park professional plaza, behind Chase Bank and Tires Plus. Our drive way is directly west of the suntree Publix entrance off Interlachen. We are pleased to be serving Suntree/ Baytree / Viera and the greater Brevard county area.

Dr. Gray is a mid west Michiganer transplant! Moving to the sunshine of central Florida in 2008. (see meet the chiropractor tab) for more on Dr. Gray's professional history.
Dr. Gray is an avid golfer who enjoys nothing more than some friends on the course and a low score! He enjoyed assistant coaching for the Viera high varsity boys golf team and helped direct the team in their bid at state finals in 2009. He enjoys helping others and has found his profession and his hobby are a perfect fit. He has helped more golfers swing free, by adjusting their problem areas, they are amazed at how easy the swing can be. Many have even credited him with adding some distance to their drives! The aiming is still up to you but your play no longer needs to be painful or stiff. Dr. Gray's signature shoulder adjustments have not only saved off impending surgeries, they have allowed his patients to return to golf with out fear of pain. Tennis, basketball, soccer, lacrosse and football players all benefit from specific chiropractic adjustments. Check out the site and see how specific Chiropractic adjustments can help your game, no matter what it is. And if you see Dr. Gray out on the course be sure to say hi!
Please check out the website for more information on Dr. Gray and our practice.
Hope to see you soon.